CERTIFICERTIFIED ETHICAL HACKER
The rise of the internet has significantly increased the accessibility and abundance of information. Nevertheless, this widespread availability has also led to the exposure of crucial personal information. To address this issue, seeking assistance from an ethical hacker is essential.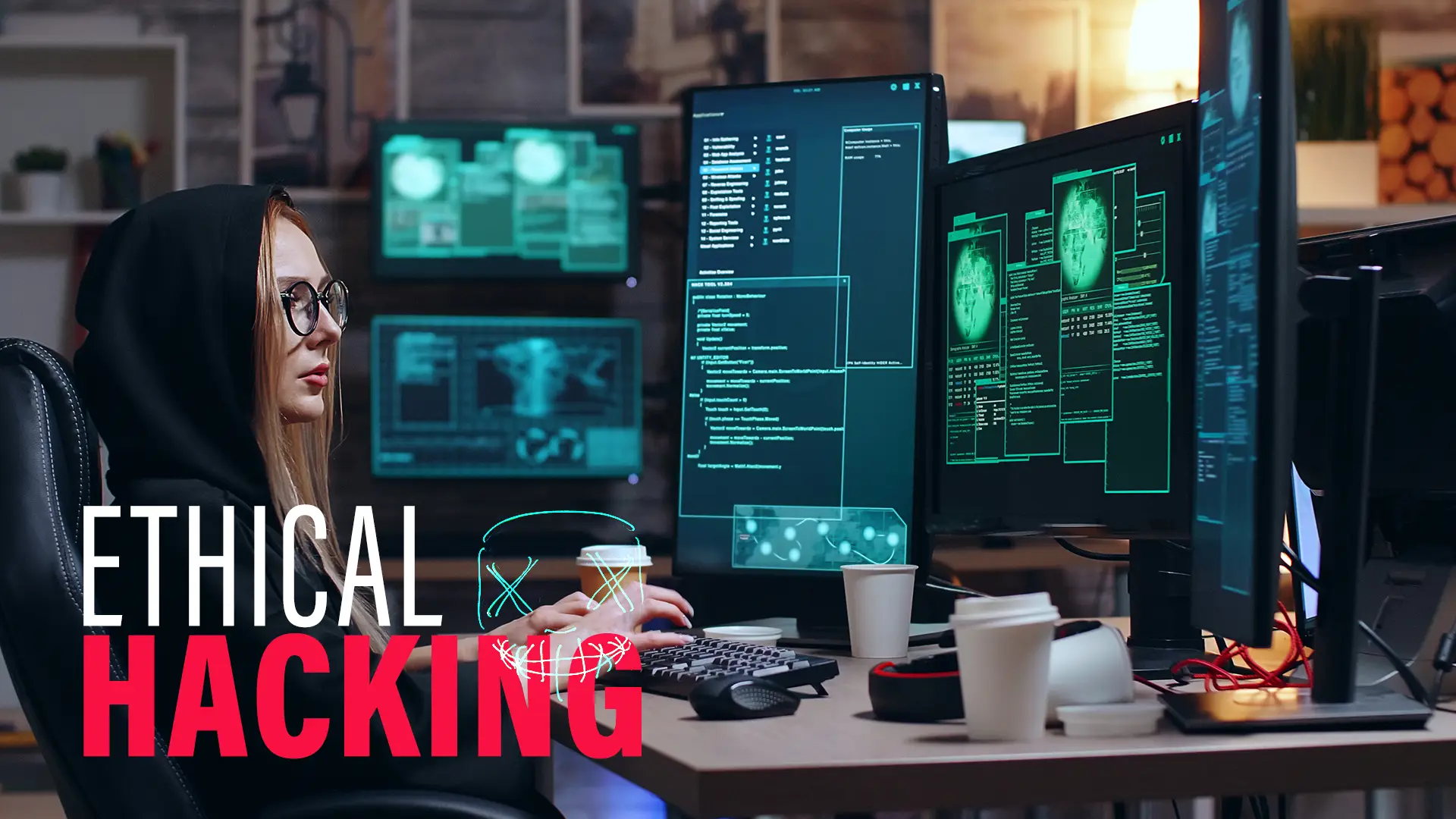 Module 01: Introduction to Ethical Hacking
Module 02: Footprinting and Reconnaissance
Module 03: Scanning Networks
Module 04: Enumeration
Module 05: Vulnerability Analysis
Module 06: System Hacking
Module 07: Malware Threats
Module 08: Sniffing
Module 09: Social Engineering
Module 10: Denial-of-Service
Module 11: Session Hijacking
Module 12: Evading IDS, Firewalls, and Honeypots
Module 13: Hacking Web Servers
Module 14: Hacking Web Applications
Module 15: SQL Injection
Module 16: Hacking Wireless Networks
Module 17: Hacking Mobile Platforms
Module 18: IoT and OT Hacking
Module 19: Cloud Computing
Module 20: Cryptography

Tech Geek offers a range of Cyber Security Certifications in both online and classroom formats. One of their notable programs is the Certified Ethical Hacker (CEH) Certification, which is a comprehensive course designed for network security professionals. This globally recognized certification validates the practical knowledge of network administrators, auditors, and security professionals. The course content is vendor-neutral, covering a wide range of network security concepts.
The CEH training course enables participants to think like malicious hackers, ethically penetrating networks to identify vulnerabilities and loopholes. By obtaining this certification, professionals demonstrate their professionalism and commitment to ethical practices in the security domain.
The CEH course adopts a practical approach, emphasizing hands-on learning. Participants engage in various activities, including scanning, identifying vulnerable targets, gaining access to systems, and recommending remedies. The training provides in-depth knowledge of hacking tools and techniques. Through simulated lab environments, participants witness firsthand how hackers navigate multi-level defenses within organizations. The curriculum also covers topics such as virus creation, DDoS attacks, intrusion detection techniques, social engineering, and hacking steps.
The role of a certified ethical hacker closely resembles that of a penetration tester. Ethical hackers are employed by companies to assess the strength of their networks and identify website vulnerabilities, following proper authorization. They simulate the tactics employed by malicious hackers to uncover flaws and vulnerabilities, and then propose preventive measures. It's important to note that ethical hacking is conducted with legal permission through contractual agreements, differentiating it from unauthorized hacking, which is considered a criminal act in most countries.
Tech Geek offers certified ethical hacker training courses online and in-person, providing the best opportunities for individuals interested in the digital world and unique hacking practices.
Services Offered:
At Tech Geek, we provide comprehensive IT security training for students and professionals. Our courses cover the latest developments in the information security sector, offering both theoretical knowledge and practical training.

Stay Updated: We keep our students informed about the latest advancements in the IT sector, offering them the opportunity to learn through practical exercises in our online and in-person ethical hacking certification courses. Our training extensively focuses on scanning, vulnerability identification, and suggesting protective measures.
Real-world Exposure: We have collaborations with employees from corporate companies, enabling our students to gain extensive practical training. This real-world experience gives them an edge in the field of ethical hacking.
Career Advancement: Our CEH Certified Ethical Hacker online course equips students with the necessary skills and knowledge to excel in job interviews and establish a successful career in the field.
Strong Foundation: Our courses cover various aspects of ethical hacking, including Social Engineering, Sniffing, Denial of Service (DoS) attacks, malware problem-solving, web service hacking, and application security. This provides our students with a solid foundation in the subject.
Choosing the Right Institution:
We also offer CEH online courses for IT companies and conduct workshops for colleges, ensuring that students receive a strong foundation in ethical hacking from an early stage. Our certified ethical hacker online course is cost-effective, flexible, and provides value to both academia and industry. Contact us now to secure your spot in our rapidly filling batches.
Ready to get started? Register for free demo