Advanced Endpoint Security Service
Experience the benefits of our comprehensive managed endpoint security services, tailored to provide top-notch endpoint threat protection.
Mitigate risks associated with endpoints across diverse environments by leveraging our endpoint security as a service. Our team of experts is committed to ensuring seamless business continuity throughout the process.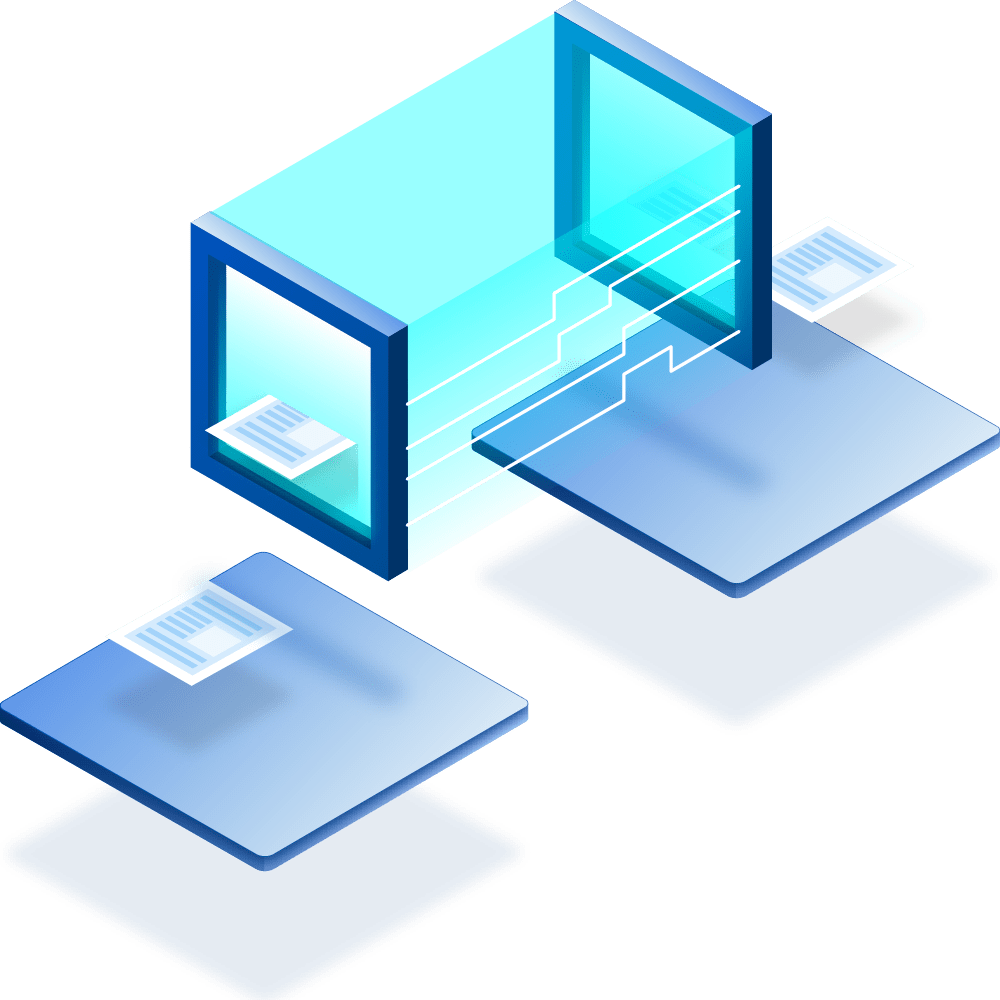 About
Our Endpoint Services & Solutions
Cybercrime costs are estimated to range from billions to trillions of dollars annually. To ensure your security, adopting a multi-layered approach and implementing effective endpoint security solutions is crucial. At Tata Communications, we offer fully managed endpoint security services that safeguard against advanced persistent threats and zero-day attacks. By subscribing to our service, you gain access to centralized management and monitoring 24/7/365 for a wide range of endpoints, whether they are on or off corporate networks. This comprehensive approach enables proactive monitoring of not only external threats like advanced persistent threats but also internal anomalies within your organization, such as crypto mining or data theft by departing employees. With our managed endpoint security services, you can detect and address potential threats before they cause any harm. Stay one step ahead of threats by leveraging our best-in-class technology and scalable security solutions designed to align with your business strategy. With advanced endpoint security as a service, you also benefit from transparent, comprehensive reporting, providing you with the necessary insights to make informed business decisions.
Customer Benefits
Our endpoint security as a service offers robust protection against a wide range of threats, including file-less and ransomware, with automated detection and response capabilities.
With centralized visibility and control, our service seamlessly integrates with endpoint detection and response (EDR) and managed detection and response (MDR), providing advanced investigation and enhanced visibility across the network.
Advanced threat detection and response
According to recent findings, organizations, on average, take 277 days to detect and contain a breach, and a significant 83% of organizations experience multiple data breaches. This highlights the growing challenge enterprises face in dealing with complex breaches and security threats, which can have detrimental effects on cost, reputation, and business operations. Moreover, the adoption of cloud services and remote work has further increased. 
Get Started
Safeguard your business with our reliable endpoint security solutions. Experience the protection firsthand by trying them out today!
Continuous monitoring of endpoints, whether they are on or off corporate networks, is a crucial aspect of our managed endpoint security services. This enables organizations to proactively detect and respond to malicious attacks, including advanced persistent threats, as well as monitor anomalous activity from within the organization.
Our managed endpoint security services provide a consolidated view of the network, effectively recording and analyzing the vast amount of activity that occurs. This approach surpasses the capabilities of separate tools like SIEMs and endpoint protection platforms.
Utilizing AI technology, our service offers continuous monitoring of systems to identify and prevent malicious activity both before and after attacks occur.
Integration of endpoint security services is made easy, allowing organizations to leverage advanced features like sandboxing, which aids in the detection of dormant threats.
Enterprises have the opportunity to actively search for indicators of attack, enabling them to identify and address threats that have not yet been detected.
With powerful analysis tools and capabilities, our security analysts, threat hunters, and IT staff can efficiently evaluate and block subsequent attacks, minimizing potential damage.
Jane Doe
"As a dedicated tech geek, I've always been captivated by the endless possibilities that technology offers. But with great innovation comes great responsibility, especially when it comes to cybersecurity. In my quest for a reliable and robust cybersecurity solution, I discovered Tech Geek, and let me tell you, they exceeded all my expectations.
Their cybersecurity prowess is unmatched. From robust threat detection to proactive monitoring,Tech Geek provides a comprehensive shield against even the most sophisticated cyber threats. I've witnessed their cutting-edge technologies in action, seamlessly identifying and neutralizing potential risks before they even have a chance to cause damage.

Jeff Dawson
"As a devoted tech geek, I have always been captivated by the wonders of the digital world. But with great opportunities come great risks, and that's where cybersecurity steps in to save the day.
In my quest for knowledge and exploration, I have delved deep into the realm of cybersecurity. And let me tell you, the cybersecurity solutions offered by tech geek have left me truly impressed

2nd Floor above Axis Bank, Dilsukhnagar, Moosarambagh, Hyderabad, Telangana 500036
Monday-Friday: 10am – 5pm