SOC WITH IBM
QRADAR,SPLUNK
&
RAPID-7
80-hours
SECURITY OPERATIONS CENTER ANALYST
The most practical and extensive training course on Security Operations and Incident Response
IT Security Professionals have chosen "TECH GEEK™ " as their best cybersecurity training provider. We have trained professionals who are working in Fortune 500 companies and Best organization across 100+ countries around the globe.
-> Fundamentals Networking and Data Communications
IP Classifications
OSI Layers
MAC/Switch/Router/HUB
NAT/PAT
Ports/Protocols
Subnetting
TCP/UDP
Network Topology
Network architecture
Encoding
Encryption
Hashing
Multi Casting/Uni casting/Broad Casting
TCP 3 way Handshake
-> Introduction to SOC
 SOC Overview
Importance of SOC
Benefits of SOC
-> Insights into CyberThreats
 Network Level Threats
Web App Level Threats
Host Level Threats
-> Understanding Events and Logging Mechanisms
What Are Logs
Local Vs Centralized Logging
Exploration of Various Logs
-> SOC Analysis Using IBM QRadar:
 Investigating Logs
Investigating Flows
Dashboard Creation
Asset Management
Report Generation
Exploring Rules and Building Blocks
-> IBM QRadar Advanced Concepts:
Offense Management
Customizing/Optimizing Rules and Building Blocks
Device Support Modules
-> Splunk Fundamentals
Data Ingestion
Splunk Apps and Addons
Splunk Data Models
Basic Searching
-> SOC Analysis Using Splunk
 Data Visualization with Pivots and Databases
 Search Processing Language Basics
Splunk Knowledge Objects
Generating Alerts
-> Incident Response Activities:
 Incident Response Fundamentals
Incident Response and Security Operations Integration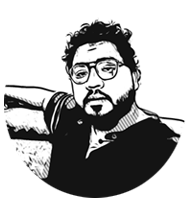 Instructor
A cyber security practitioner with over 12 years  of experience in designing, managing and implementing security solutions. I served as the technical lead on complex projects for Govt, Bank, Healthcare and Private Sectors. 

The SOC (Security Operations Center) Analyst role offers comprehensive visibility into network, user, and application activities. SIEM enables the collection, normalization, correlation, and secure storage of events, flows, asset profiles, and vulnerabilities. It also identifies suspected attacks and policy violations as offenses within the QRadar,Splunk,Rapid-7 SIEM platform. Security Operations Centers play a crucial role in monitoring and detecting threats to organizations.
In the SOC Analyst training, participants will gain proficiency in navigating the user interface and conducting investigations into offenses. They will learn to search, analyze, and investigate suspicious activities. The training includes lab exercises that provide hands-on experience in the day-to-day work of an IT Security Analyst operating the QRadar, splunk , Rapid-7 platform.
WILL I GET A CERTIFICATE ?
Once you satisfy the requirements of the final practical certification test, you will be awarded an "Security Operations Center Analyst" certificate and will hold the SOC certification.
Get in touch, or create an account